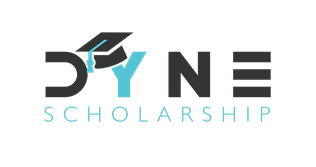 DYNE SCHOLARSHIP FUND AWARD PROGRAM
DYNE Hospitality Group is thrilled to announce the DYNE Make it Happen Scholarship Fund. This scholarship was created to help DYNE employees continue pursuing their passions and goals through higher education.
All applicants will be reviewed by the DYNE Scholarship Committee and must also meet a list of minimum requirements. This includes a minimum GPA of 2.5 as a highschool senior with a plan to enroll or are currently enrolled in a full- or part-time undergraduate program at an accredited two- or four-year college or university. Vocational-technical schools also qualify. The scholarship is available to current DYNE Hospitality Group Cafe employees.
Applicants must submit a current transcript and personal video. In the video, applicants should show what they are passionate about and how they plan to use their passion in the future to make a positive change in the world. Creativity is encouraged!
The selected winners of the DYNE Make it Happen Scholarship Fund will each receive a $2,000 award. Although the awards do not automatically renew the following year, applicants are allowed to reapply the following year(s) as long as they meet the requirements.