We Are 
DYNE


Hospitality Group
Our Focus Is
Investing in People & Building Opportunities.
Check out our video to learn more about our mission
What We Believe In
Our shared passion is promoting smarter food choices, active lifestyles and creating amazing workplaces. We operate franchises that value their employees and create warm, inviting, family-friendly environments for our guests. Identifying new opportunities has resulted in success and growth, and that will always be our focus.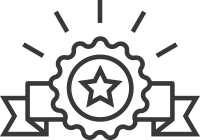 DYNE Hospitality Group and DYNE Development wrapped up 2022 with our annual December "DYNE TYME" Conference. The team spent two days reviewing every department's accomplishments in 2022, and discussing the goals we have for 2023. We continued to focus on our...
read more