We Are 
DYNE


Hospitality Group
Our mission is to
Create Opportunities Using Our God-Given Gifts.
Check out our video to learn more
What We Believe In
Our shared passion is promoting smarter food choices, active lifestyles and creating amazing workplaces. We operate franchises that value their employees and create warm, inviting, family-friendly environments for our guests. Identifying new opportunities has resulted in success and growth, and that will always be our focus.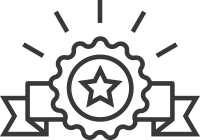 Discover the dynamic duo behind DYNE's remarkable journey in the latest QSR magazine feature. Co-CEOs Nick Crouch and Glen Johnson share their inspiring story of friendship, grit, and trust that has fueled DYNE's phenomenal growth. Check out this excerpt from the...
read more