We Are 
DYNE


Hospitality Group
Our Focus Is
Investing in People & Building Opportunities.
Check out our video to learn more about our mission
What We Believe In
Our shared passion is promoting smarter food choices, active lifestyles and creating amazing workplaces. We operate franchises that value their employees and create warm, inviting, family-friendly environments for our guests. Identifying new opportunities has resulted in success and growth, and that will always be our focus.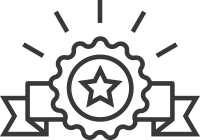 The winner in our Guilt-free Eats category examining restaurant franchises with a healthy bent, Tropical Smoothie Cafe rose to the top in part because it captures multiple dayparts with a menu of breakfast, lunch, dinner and snack items. The Atlanta-based brand...
read more